Symptoms
A user is unable to log into the Provide Portal.
This error may occur on the first attempt to login to the portal after the user has been created or following a password reset due perhaps to a forgotten password.
Despite entering a valid format password (at least 8 characters, at least one capital letter, at least one number) the error appears as :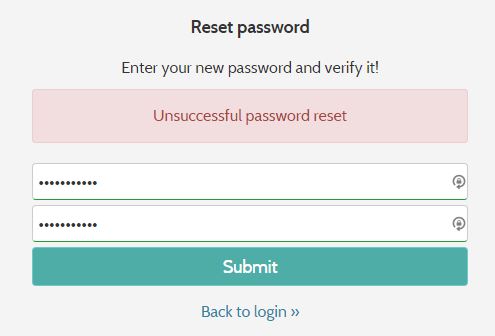 ---
Cause
The password link is only valid for 48 hrs. After that time it expires and the user needs to request a password reset. It does not matter that they have never logged in or have successfully logged in in the past and have since requested a password reset.
This errror will also occur if the user does not complete a successful login within 48 hrs of requesting a password reset.
---
Resolution
The user should request a further password reset from the login page or using the link :
https://provide.clouddirect.net/forgotten_password
and ensure they login within 48 hrs.