Syncing your OneDrive for Business files
To work with OneDrive files directly in File Explorer, and access the files even when you're offline, you can sync the files to your computer using OneDrive for Business. Whenever you're online, any changes that you or others made while offline will sync automatically.
Note:
OneDrive uses a sync client to achieve synchronisation. There are two different sync clients in use with OneDrive for Business; the "new" or "next generation" OneDrive for Business Sync Client, and the "previous" OneDrive for Business Sync Client. Office 365 subscribers using OneDrive for Business will generally use the "new" Sync Client, but to sync SharePoint files you must use the "previous" Sync Client.
If you're an Office 365 subscriber, but also want to sync across SharePoint site libraries, you can run both Sync Clients at the same time.
This article describes how to set up your computer, using the "new" Sync Client, to sync your OneDrive for Business files in Office 365.
Note:
To sync SharePoint files, using the "previous" Sync Client, please refer to knowledge article KB0011377, Syncing SharePoint files using OneDrive for Business.
If you'd like to find out which sync client you're using, see knowledge article KB0011382, Which version of OneDrive sync client am I using?.
Accessing OneDrive for Business
To access OneDrive for Business, proceed as follows.
Sign in to your Office 365 account at Office 365 sign-in.
Click the App menu icon in the top left hand corner of your screen and, from the menu options, click OneDrive.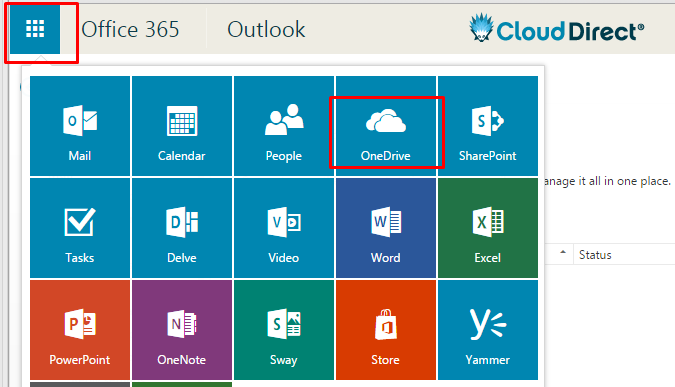 The Office 365 application, OneDrive, opens.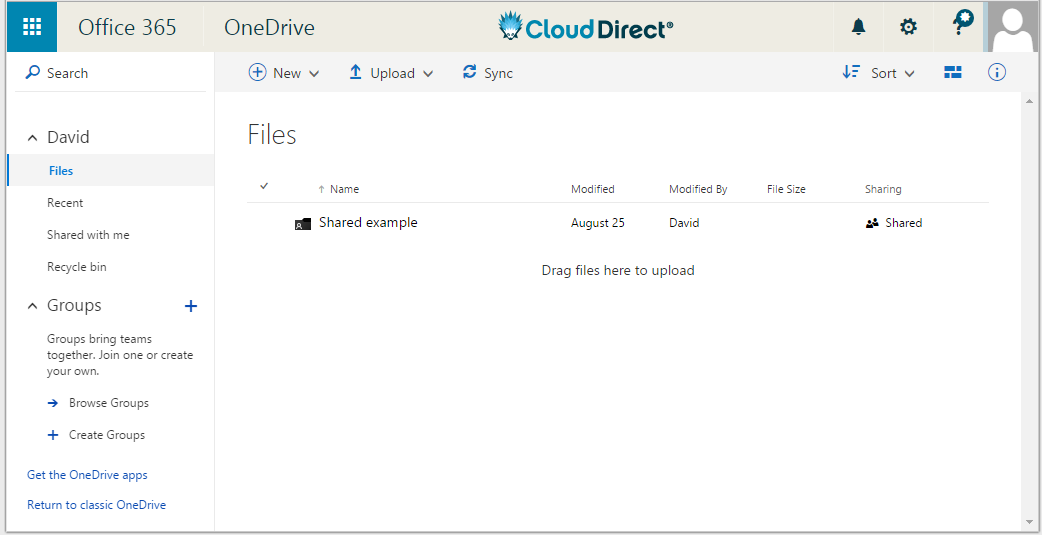 In the top menu bar, click the Sync button.

If you receive a message from your web browser to allow the Microsoft OneDrive application to launch, then click Yes, or Launch Application.
What happens next depends on whether you have the latest version of OneDrive already, whether you're already signed in to OneDrive with your Office 365 account, and whether you use classic OneDrive. Choose from Step 3a, 3b, or 3c, below.

If the Getting ready to sync dialogue box appears, and nothing else happens, then click get the latest version of OneDrive.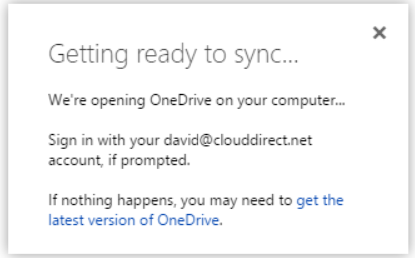 The latest version of OneDrive for Business downloads to your computer. When the download finishes you'll be asked to sign in to OneDrive.
If the Set up OneDrive dialogue box appears, then sign in with your Office 365 Work or school account credentials.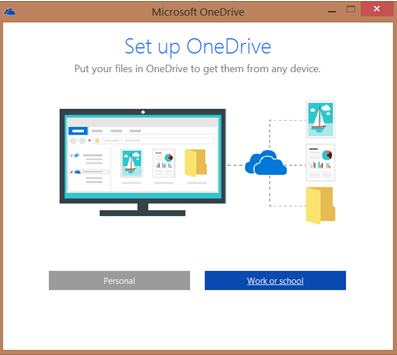 If you already have the latest version of OneDrive, and you're signed in, then the Sync your OneDrive files to this PC dialog box appears. Proceed to Step 6.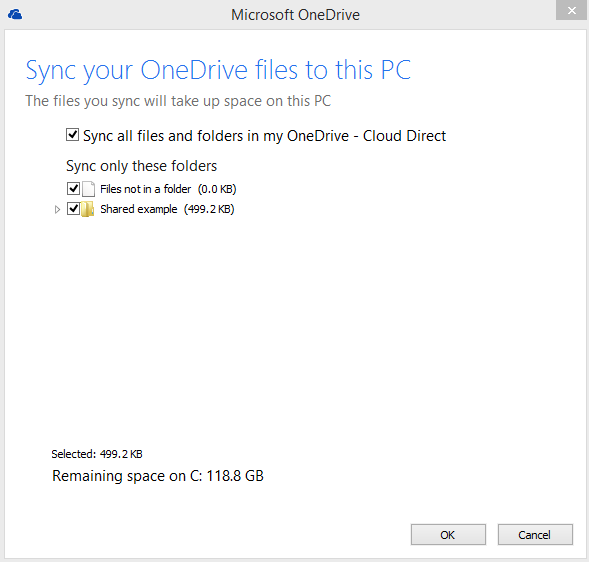 Tick required checkboxes to choose the OneDrive folders you want to sync. Or, alternatively, tick Sync all files and folders in my OneDrive to sync all folders in your OneDrive.
Click OK.
Your selected OneDrive for Business folders are synced to your computer, and now appear in File Explorer, under Favorites, as "OneDrive - <your company name>".