Setting a default printer
From your computer, you can set up a default printer that will be used every time you print, so that you don't have to select a printer each time.
To set up your default printer proceed as follows.
In the left-hand bottom corner of your screen, right-click on the Windows Start button and, from the dropdown options, click Control Panel.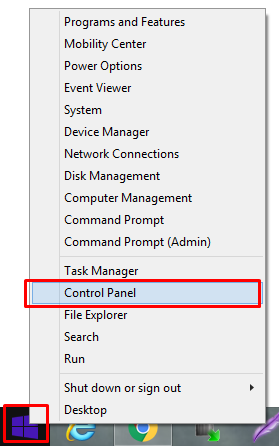 The Control Panel window opens.
In Control Panel, click View devices and printers. (In some versions of Windows, this may be simply Devices and Printers).

The Devices and Printers window opens.

The current default printer is shown with a green-circled tick.
Right-click on the printer you would like to make your default printer and, from the dropdown options, click Set as default printer.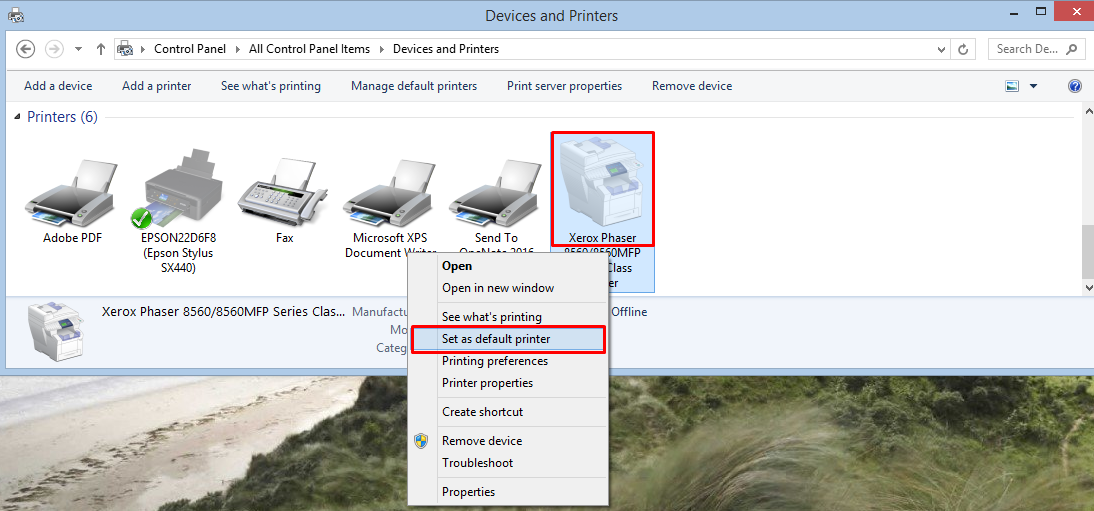 The new default printer is now shown with the green-circled tick.

Close the Devices and Printers window.
This printer will be automatically selected when you click Print.