Using My Forms in Provide
The 'My Forms' section in Cloud Direct's Provide portal allows you to submit information and requests to Cloud Direct on a structured form. When you submit a form via Provide, a support ticket is automatically assigned to a Cloud Direct engineer who then completes any related work as required.
The My Forms function may currently be used to request a new user account, terminate an existing account, or request a new laptop, but its use is likely to expand as required.
This article shows how to:
Accessing My Forms
To access My Forms, proceed as follows.
Login to the Provide portal.
Click MY ACCOUNT and, from the drop-down options, click My forms.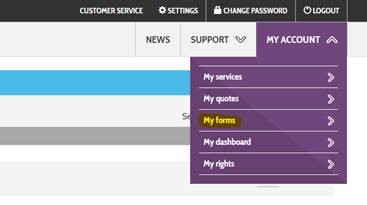 You are presented with a list of forms currently available to you.

Note:
If you believe there should be more forms available, please contact Cloud Direct to let us know.
Completing and submitting a form
From the My forms list, click the form name that you wish to complete.
A new window opens, containing the form.
Complete all sections as required, then click Submit.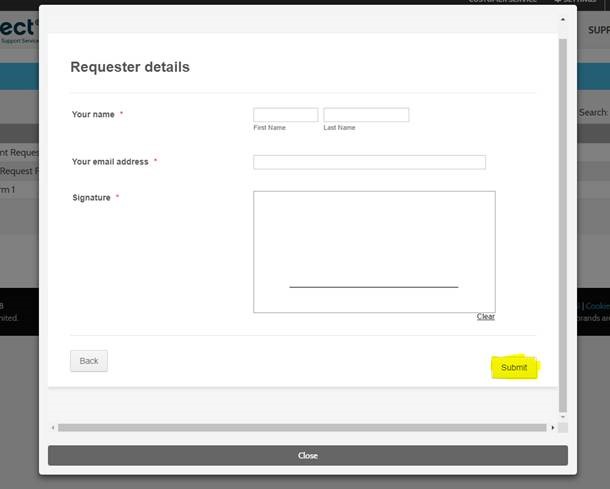 A Cloud Direct support ticket is automatically created from the information you have provided. You will receive a confirmation email containing the ticket details.