Deleting an Office 365 user account
If a user leaves an organization, you can delete that user's account. When you do this, any licenses that were assigned to that person become available to assign to another user.
Note:
When a user's license is removed, all data that is associated with that user account is held for 30 days. After the 30 day grace period, the data is deleted and can't be recovered, except for documents that are saved on SharePoint Online. Typically, you would delete users only if you are certain that they won't need this data in the future.
This article describes how to:
You must have Office 365 administrator permissions to delete a user account.
Signing in to your Office 365 account
To sign in to your Office 365 account,
Open a web browser and, in the Address box, enter the following URL, www.microsoftonline.com
The Office 365 sign-in page opens.

Enter your username and password.
Click Sign in.
The Office 365 admin center opens.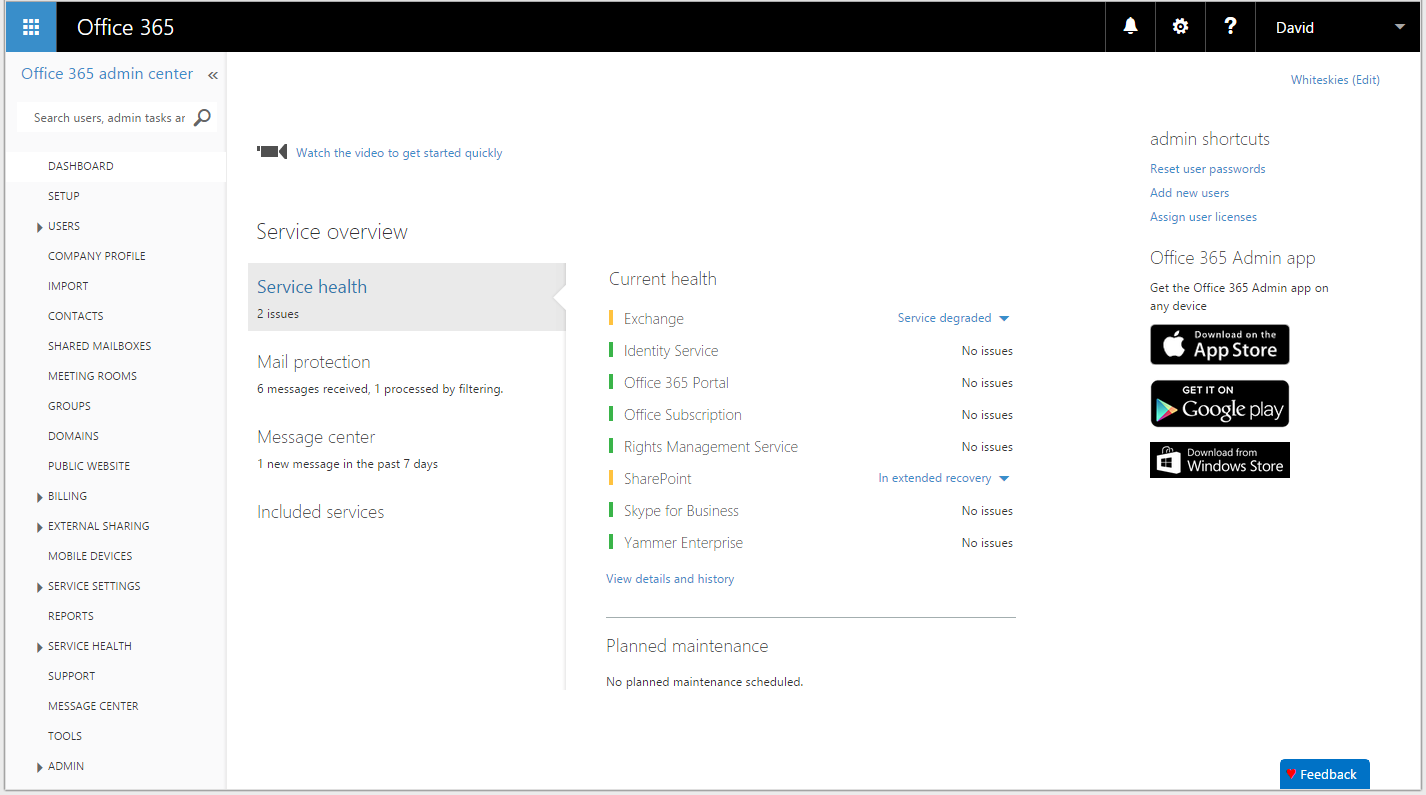 Note:
The particular page that opens within the Office 365 admin center may differ from that above, depending on your access configuration.
You are now signed in to your Office 365 account and, provided you have administrator privileges, you may proceed to delete an Office 365 user account.
Deleting an Office 365 user account
To delete an Office 365 user account for one or more users, proceed as follows.
From your Office 365 dashboard, click the app launcher icon, and then click Admin.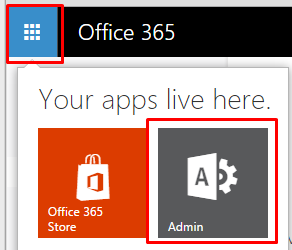 From the left hand navigation pane, click USERS, then click Active Users.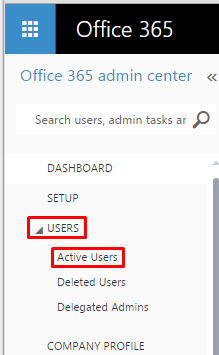 The ACTIVE USERS page opens.

From the list of active users, locate all of the users requiring Office 365 account deletion, and then tick their associated checkboxes.
The right hand panel indicates the number of users selected and provides a Delete facility.
Click DELETE.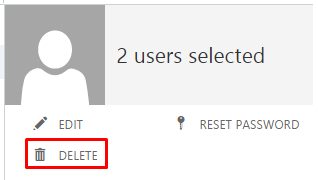 The right hand panel now shows a Delete user message.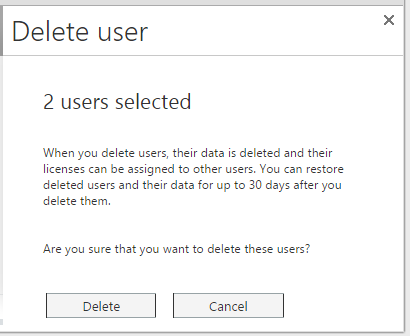 Click Delete.
The selected user accounts are deleted and a Delete user confirmation message appears.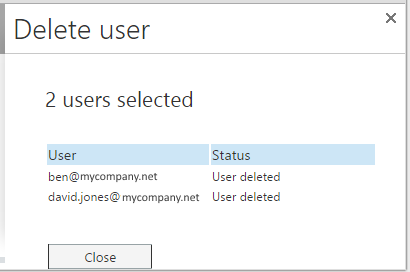 Click Close to return to the ACTIVE USERS page.