Deleting a LiveVault backup policy
Each LiveVault agent computer must have at least one backup policy. As long as you keep one policy, you can delete any other policy.
This article describes how to delete a LiveVault backup policy.
Before proceeding with this task, it is assumed that the user is logged into the LiveVault WebUI.
Deleting a LiveVault backup policy
To delete a backup policy, from the LiveVault WebUI Home page, proceed as follows.
In the left hand navigation pane, select the computer you want.
The Summary tab for the computer opens.

Select the Backup tab.
The Backup tab opens.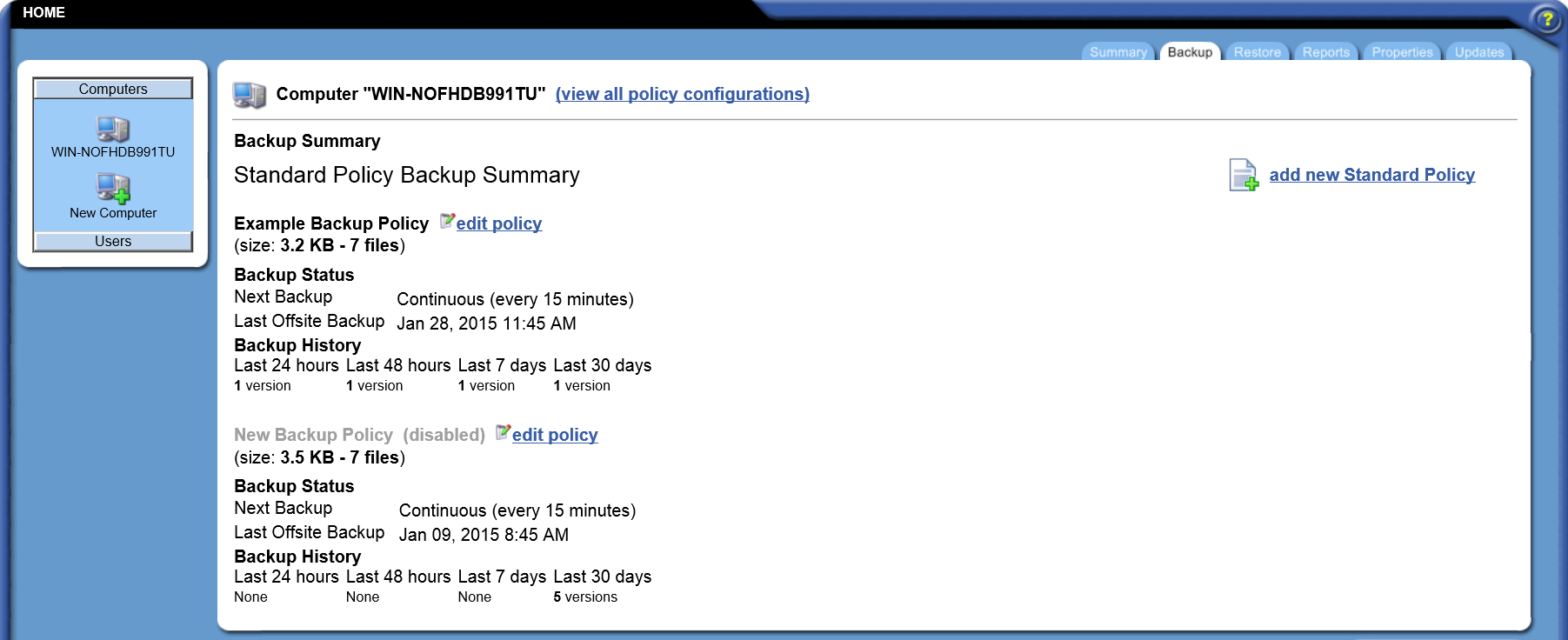 Click edit policy for the selected backup policy.
The Backup Configuration page opens.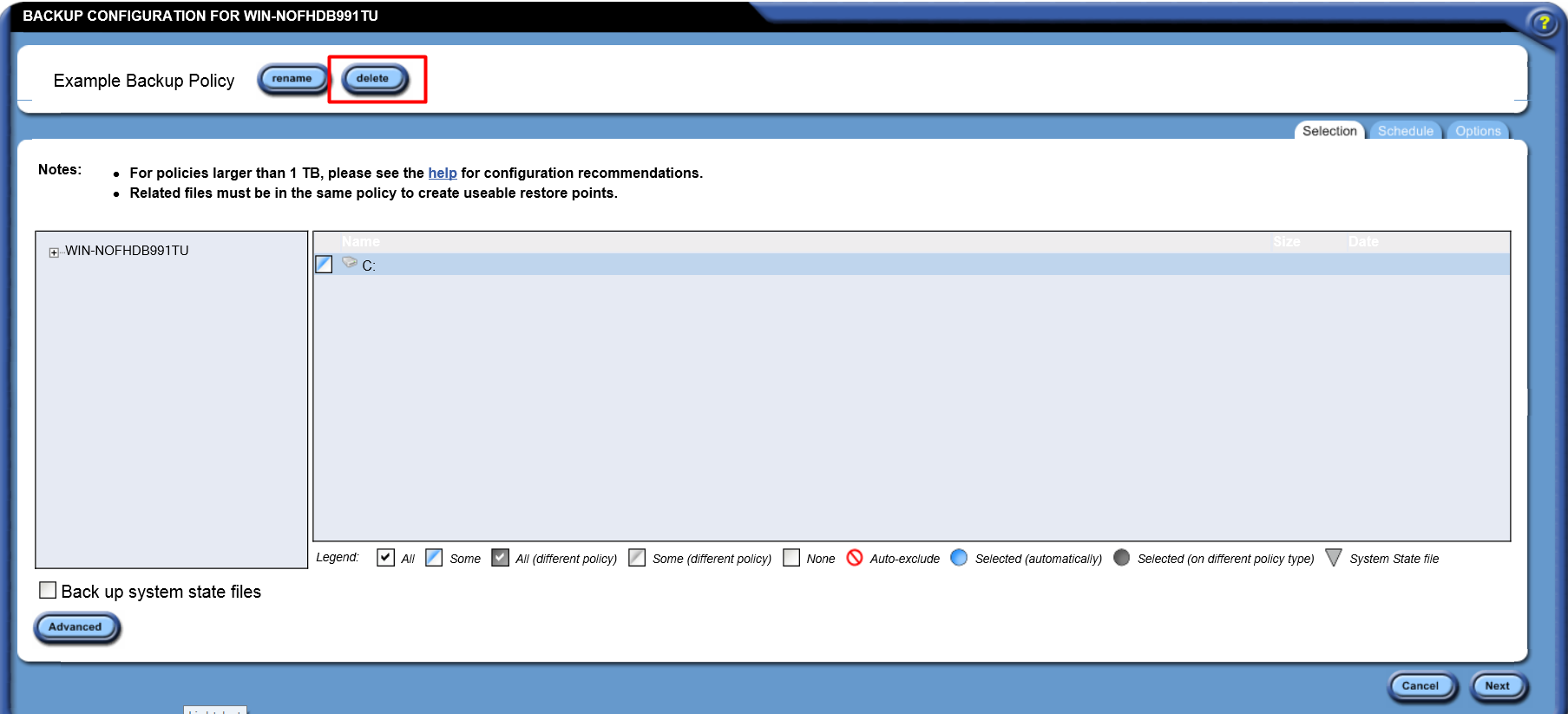 Click Delete.
Caution:
Once a policy is deleted, it cannot be undone. Are you sure you want to delete this policy.
The Delete Backup Policy page opens.

From the calendar dropdown control, select a date for scheduled deletion of data.
Click Save.
The Backup Summary page opens.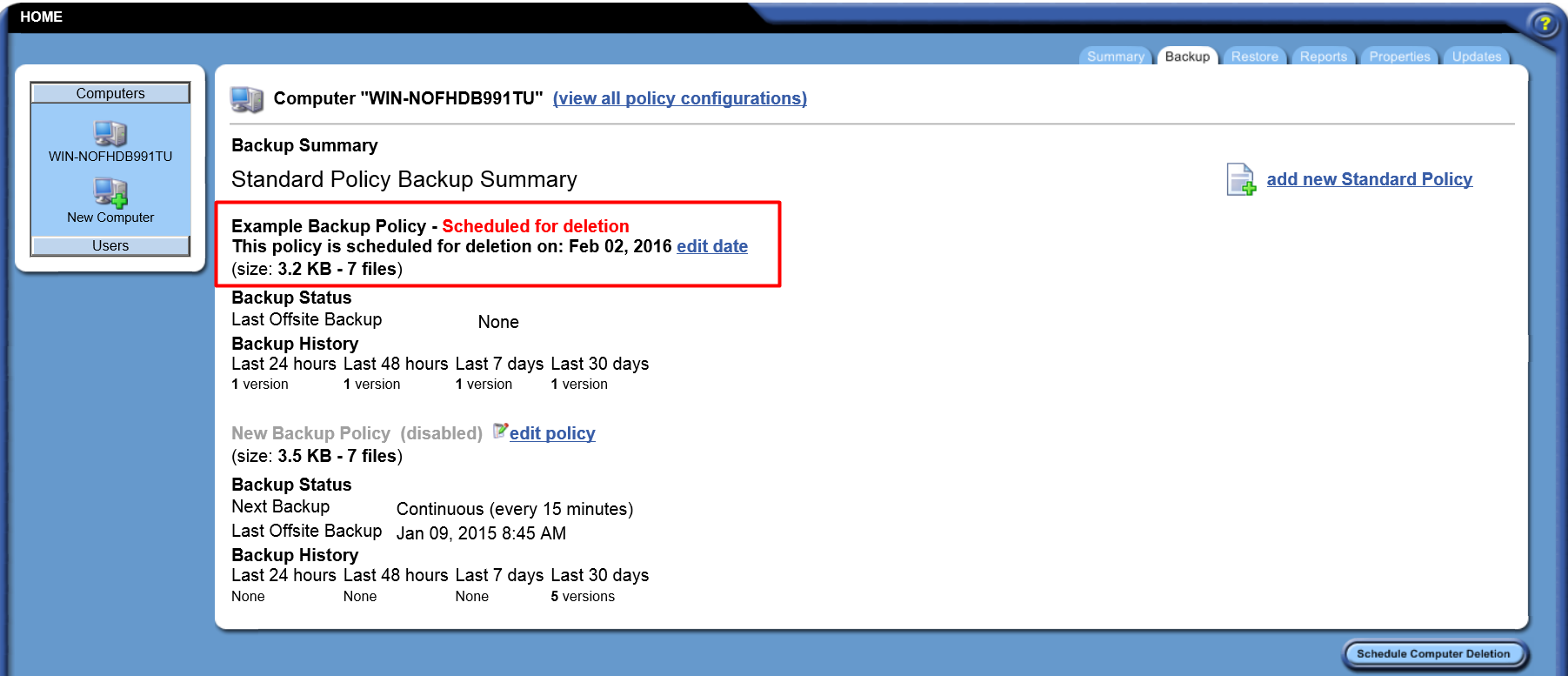 The policy is Scheduled for deletion, and backup for all data specified by this policy now ceases.
When the data is deleted, the policy will automatically be deleted.