Permissions required to access the Backup Service
Azure Backup uses the Online Backup Service to run backup plans. The Online Backup Service is configured by default to log on to the Local System account, which is a powerful account that has full access to the local system.
However, there are specific cases when you have to change the service account. These are identified in the table below, along with the permissions required to make changes.
When the Backup Source is…

Required permissions for the service account are…

Local folders/files

Local system or any account assigned to the Administrators group.

WHS (Windows Home Server) local shares

Administrator or custom user with administrator rights.

Network folders/
mapped drives

Account assigned to the Administrators group that has READ access to the network location.

Note: If you need to restore data then you require WRITE permission too.
Note:
If you don't have the necessary permissions to run, or fully run, a particular program, then you will be presented with a dialogue box similar to the one below.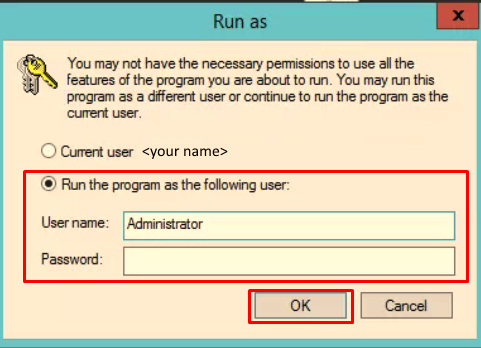 To continue, you must select Run the program as the following user, then request a colleague with appropriate permissions to complete the User name and Password text boxes, then click OK.
The Azure Backup service also requires permissions to run as a service. See, Granting permissions to Azure Backup service, below.
Granting permissions to Azure Backup service
To grant permissions for Azure backup to run as a service, proceed as follows.
In the bottom left hand corner of your screen, right-click the Start button and, from the menu options, click Run.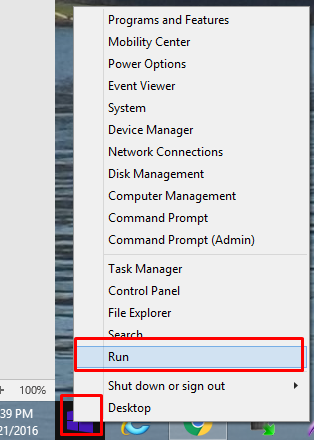 Note:
The example in this article is from a computer running on Windows 10. For earlier Windows versions, you may need to search for the Run utility.
The Run dialogue box opens.
In the Open textbox, type Services.msc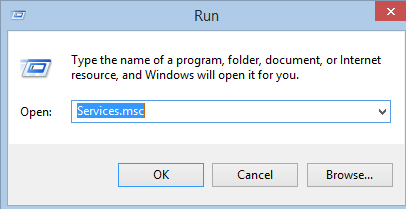 Click OK.
The Services dialogue box opens, listing all services on your computer.

In the list of services, locate Azure Backup Service, right click on the name and, from the resultant menu options, click Properties.
The Azure Backup Service Properties dialogue box opens.
Click the Log On tab, and specify the account you want the Azure Backup service to run under.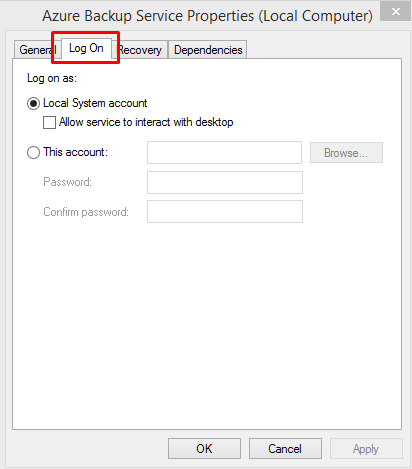 Note:
If your Local System account is not an administrator account, or if it doesn't have permissions to run as a service, then click the This account radio button, and enter an administrator account and credentials.