Restoring Azure Backup files to another computer
Cloud Direct Azure Backup is a service to back up and restore data. Backup is normally to the cloud, but can be to on-premises storage areas. Restore is normally to the computer where the backup was taken from, but can be to another computer if required.
The instructions in this article will help you to restore files to a computer other than the one from which the files were originally backed up.
The steps required are as follows:
Ensuring the Azure Backup agent is installed on the new computer
The computer that you would like to restore files to must have the Azure Backup agent software installed. Ensure that it is installed. If not, then carry out the install now. Information on how to download and install the Azure Backup agent, is included in knowledge article KB0011324, Installing the Azure Backup agent.
Registering the same storage account
To register the same storage account as used for the original backup, proceed as follows.
At the new restore destination computer,
Double click on the Azure Backup icon located on your desktop, to open the Azure Backup agent interface.

Note:
If prompted to enter your username and password, then do so.
The Azure Backup agent window appears.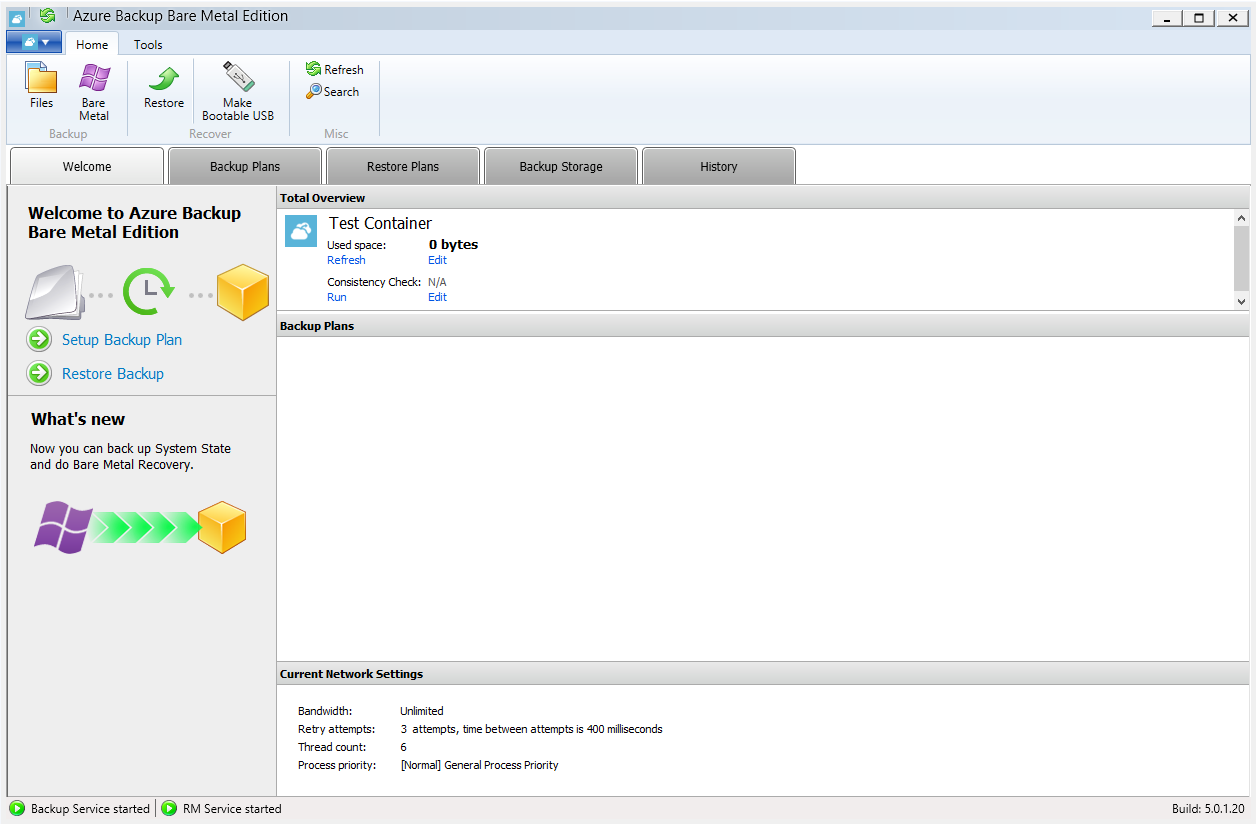 Click the Azure dropdown icon at the top left hand corner of the screen. Then, from the list of Registered Accounts, ensure that you select exactly the same cloud storage account that was used for the original back up.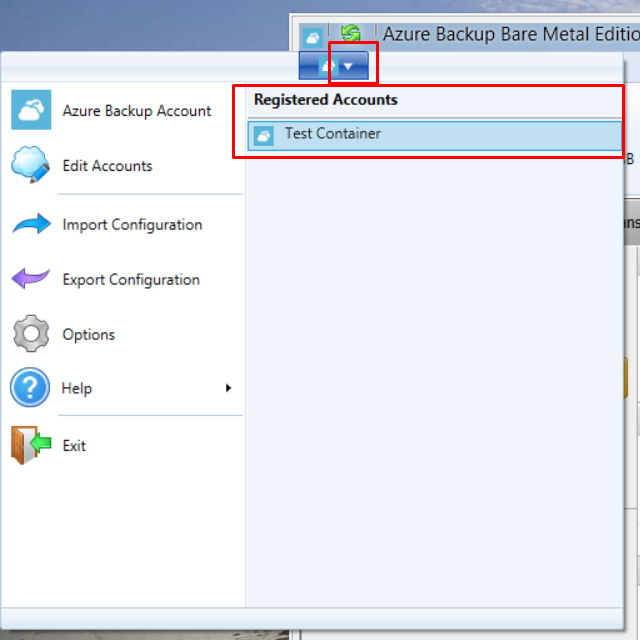 Click again on the Azure dropdown icon at the top left hand corner of the screen, to close this display.
Synchronising the repository
To synchronise the local repository with the cloud storage repository, proceed as follows.
In the top left hand corner of your screen, click Tools, then Options.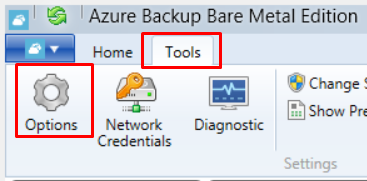 The Options page opens.

Click on the Repository tab, to open the Repository page. Then click the Synchronize Repository button.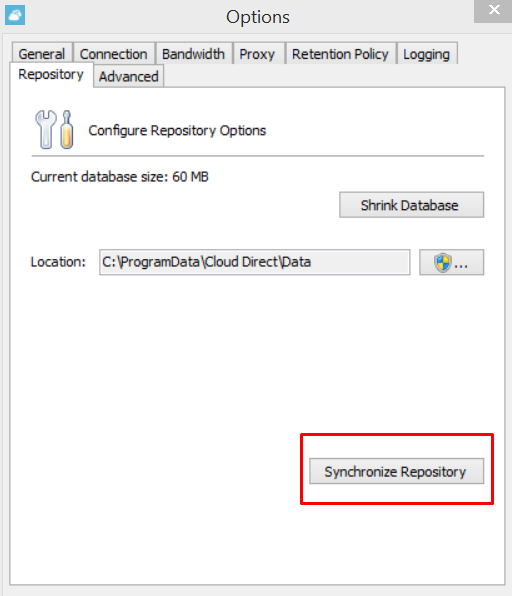 The Synchronize Repository dialogue box appears.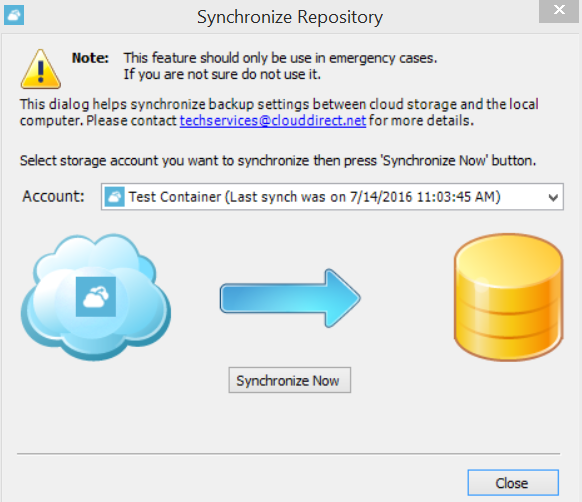 On the Synchronize Repository screen, select the Account to sync from the drop-down menu.
Click the Synchronize Now button.
After a short while, a message, "Updating is completed", appears at the bottom of the screen, indicating the sync process is complete.
Click the Close button, to return to the Repository page.
On the Repository page, click OK.
With sync complete, you can now restore files to the new computer.
Restoring files to the new computer
To restore files, please refer to Cloud Direct knowledge article, KB0011336, Restoring files and folders with Azure Backup.